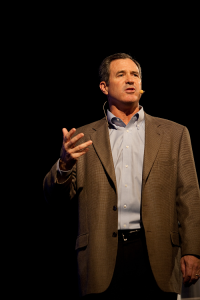 In many ways a sales team is like a fighter squadron. Both organizations are full of "Type A" personalities who are all supremely focused on Mission Success. Fighter pilots focus on "getting the kill" and risk their lives every time they step into the cockpit of a jet. Sales people focus on "getting the close" and risk their way of life every time they step into the sales ring.
Motivate Your Sales Team
The annual sales meeting presents a number of challenges to both organizers and the sales meeting speaker alike. Perhaps the greatest is that in large organizations, a corporate sales force usually consists of a wide variety of personalities who are all at different stages in their career. Motivating time-tested (and sometimes jaded) veterans as well as fresh-faced college recruits, and everyone in between, can be a real challenge for a sales meeting speaker at the annual sales meeting. Ideally, the keynote speech should be engaging, interactive, and leave everyone with actionable insights they can implement in concert with the rest of their team when the meeting is over and it's back to business as usual.
Book 'AB' Bourke for Your Sales Meeting
At Mach 2, we believe both fighter pilots and sales people are made, not born. The idea that a young, square-jawed, steely-eyed lieutenant is a natural fighter pilot is nothing more than a myth. Although the US Air Force, Navy and Marines have gone to great lengths to identify genetic traits that will indicate future success in the cockpit and on the battlefield, every pilot in the military goes through approximately two years of intensive training before they are qualified to be the lowest wingman in an operational squadron.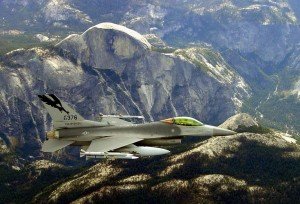 Even with these advanced screening techniques, 30-50% of the officers who start pilot training wash out for one reason or another. And the training doesn't stop there. In fact, many would argue that the day your formal flight school ends and you show up as a newbie in a squadron is the day that the real learning begins. A fighter squadron has a culture of apprenticeship. This makes it incumbent on the senior pilots in the squadron to train and mentor the junior pilots to a level where they are not only safe, but able to rise to leadership roles in the future. By the same token, the junior pilots constantly seek out feedback from their superior officers to help accelerate their experience as rapidly as possible. Fighter pilots quite simply strive to be the best. They want to be the best individual pilots, they want to fly in the best squadron, and they want to be part of the best air force in the world.
How different is your sales team?
Surely every one of them wants to be the best in their business. I'd also guess that they love working on the best sales team and for the best company in their industry. In fact, if you're running a group of sales people, you are essentially leading a group of top guns. But just like fighter pilots, sales people are made, not born, and the only way to get your sales team motivated and performing at the highest level is to provide them intensive training when they start, and then develop a system of regular feedback so each and every member of your group, gets a little bit better every day.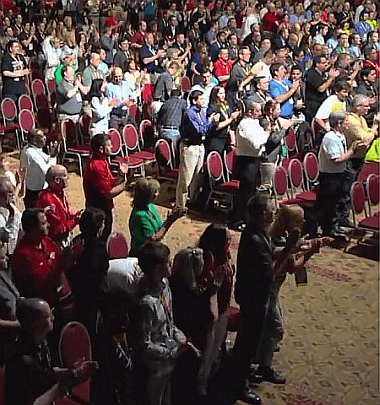 At Mach 2, our keynote speeches, workshops and consulting engagements are all designed to help sales teams develop a Feedback Loop culture. Built on a regular cadence based on the fighter pilot's system of Briefing and Debriefing, we can help make sure that your team receives the regular feedback they need to drive continuous improvement in your organization.
Anthony 'AB' Bourke, CEO of Mach 2 Consulting, is a world renowned sales meeting speaker who brings a unique combination of relevant experiences that are on target for sales teams of all sizes. Bourke uses analogies from military situations accentuated by high resolution graphics and compelling video that guarantee she will capture your sales team's attention from the first moment he takes the stage. As an entrepreneur and CEO himself, he has led many top sales performers in building great businesses, and winning in the marketplace. Whether you lead a small team or you are an SVP leading a sales team of thousands, AB's keynote will inspire and motivate your sales team to take their business to the next level.
When you book 'AB' as your sales meeting speaker you can be assured that attendees will be engaged, enthusiastic, and will be stimulated to execute on the actionable ideas they will learn and retain, *after* the meeting is over. With 'AB' in your corner, your meeting's success is assured.